Why choose a LRS?
The Scheme is available to all resident individuals including minors.
Effective 1 June 2015, under the Liberalised Remittance Scheme made available by the Reserve Bank of India, (hereinafter referred to as the Scheme/LRS) resident individuals are allowed to remit up to USD$250,000 per financial year (April-March) for any permitted current or capital account transactions or a combination of both.

To initiate a transfer:

Get in touch with your HSBC Relationship Manager or visit nearest HSBC India branch

Initiate a Liberalised Remittance Scheme
Speak to us today
Reach out to your relationship manager, find your nearest branch, or contact us online

You might also be interested in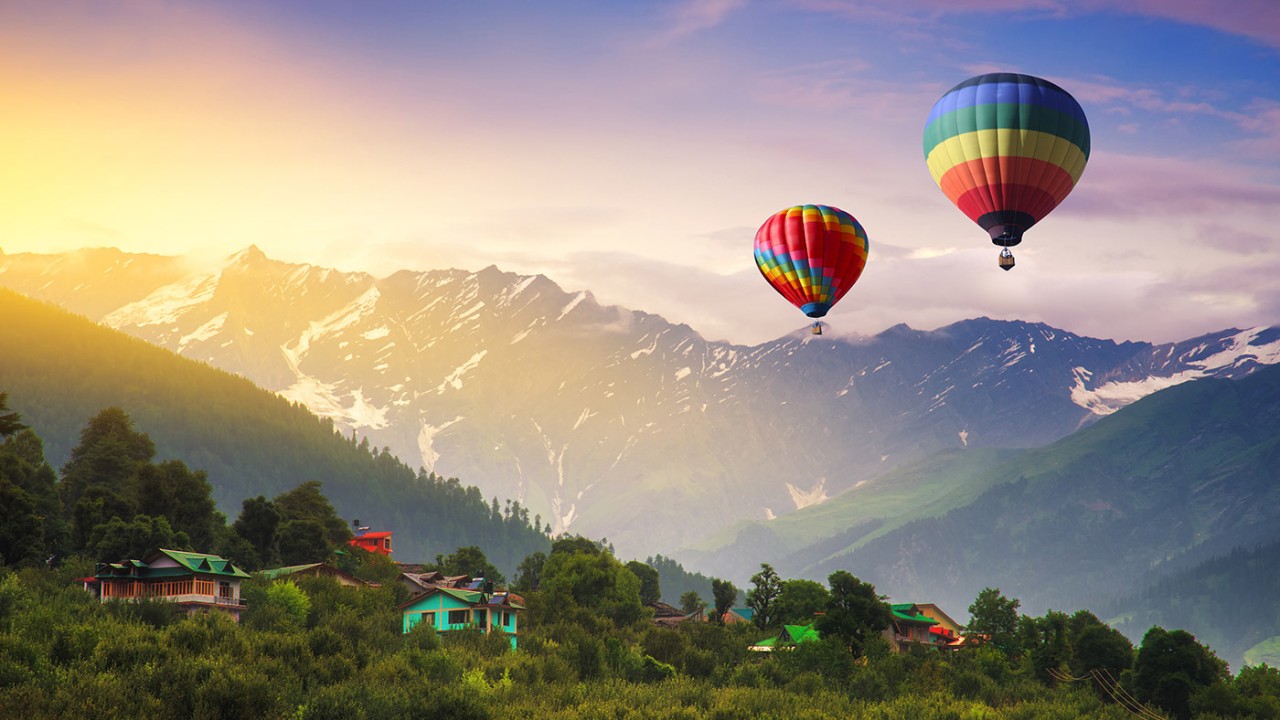 Outward Remittance
With Remittances from HSBC it is easy to remit happiness to your dear ones anywhere in the world.

Disclaimer
To reasonably satisfy that the transaction in foreign exchange (including remittance transactions) undertaken is not in contravention of the Foreign Exchange Management Act, 1999 (Act) or evades the provisions of the Act or any of the Rules or Regulations made or Notifications or directions or orders issued under the Act, the Authorised Dealer Bank may be required to obtain a declaration and such other information from the person (applicant) on whose behalf the transaction is being undertaken.

#Working days - The term 'working days' refers to days that are bank working days in both, the country/region of remittance and HSBC India.

Global Transfer Service terms and conditions (Terms) before you begin using the Global Transfer Service and transferring funds between your accounts, the following must be noted and agreed:

The Bank shall not be liable for any fluctuations in foreign currency exchanges.

Foreign exchange rates are subject to change without any prior notice. Foreign currency money transfers from India are subject to applicable restrictions under Foreign Exchange Management Act, 1999.

All fund transfer requests involving currencies apart from USD would be first converted to USD and then to the eventual currency intended in.

The Bank shall debit the Customer's account with the instructed debit amount in the domestic currency and credit to be effected in currencies other than the domestic currency of issuance after conversion into the intended currency at the prevailing exchange rate as determined by the Bank on the day of conversion.

Outward transfers from India using the Bank's Internet Banking services are only permissible through NRE accounts:

Where a transfer takes place involving 1 or 2 unsupported currencies, the Customer will always receive an indicative exchange rate on the review details screen. Where the 'unsupported currency entity' treasury is 'open', the actual exchange rate that is applied to the transfer will be displayed on the confirmation page, and the transfer will be processed 'real time'. Where that treasury is closed, the indication rate will be displayed on the confirmation page as well. The debit will be processed 'real time' and the credit will be processed when the local treasury is open (the customer will be advised on the delay in the credit on screen). The actual amounts and exchange rate used will be displayed to the Customer in Global Transfers history once the transfer has been processed. 'Instant Credit' and 'Real Time rates' for transactions between two countries/regions will be made available only if the transaction is made between two currencies as listed below and during working hours of both countries/regions. In case, the transaction pertains to any currencies other than the currencies listed below, the same will be executed on the next working day and then the prevailing exchange rate will be applicable. The listed currencies are AUD, GBP, SGD, CAD, HKD, THB, CHF, JPY, USD, EUR, NZD, AED, ILS, SAR, BHD, KWD, SEK, BND, MXN, TYR, CZK, NOK, ZAR and DKK. Supported currencies (AUD, CAD, CHF, DKK, EUR, FJD, GBP, HKD, INR, MXN, JPY, SGD, USD, ZAR, NZD) are the ones where immediate transfers are made 'near real time#*' with an exception of 1 January when Hong Kong Treasury is not open for trading. The exchange rate applied as well as debit and credit amount of the Global Transfer is advised by Global Transfer Service. All other currencies, other than the above, are deemed to be 'unsupported currencies'.

#*Near real time = as soon as any automated checking has been complete.

Customer is required to check the status of all transactions including any unsuccessful transfer in the 'Transfer History' page before retrying the same and the Bank shall not be responsible if such transfer has not been effected for any reason whatsoever.

The 'Global Transfer Services' shall be available in selective countries/regions only and will be rolled out to more countries/regions in due course of time. In India, the 'Global Transfer Service' is subject to applicable restrictions under Foreign Exchange Management Act, 1999.

The 'Global Transfer Service' is not applicable to telegraphic transfers set-up via standing instructions.

The Customer shall ensure that there are sufficient funds (or pre-arranged credit facilities) in the Customer's accounts for the purpose of the internet requests or other instructions and the Bank shall not be liable for any consequences arising out of the Bank's failure to carry out such instructions not withstanding such inadequacy, the Bank may do so without seeking prior approval from or notice to Customer and the Customer shall be responsible to repay with interest the resulting overdraft, advance or credit thereby created and for all related charges. The Bank will also not be liable for receipt of the transaction details by a third party on account of any negligence or omissions and commissions not attributable to the Bank.

The daily transactional limit for any outward transfer is set at equivalent of USD$100,000 that includes all types of own account transfers. This is subject to the permissible limits set by the Reserve Bank of India as per the type of outward transfers.

The transaction will be carried out subject to availability of clear funds in the debit account on the effective date. If this effective date happens to be a Sunday or a bank holiday, the transaction will get processed on the next 'working day'. The term 'working days' refers to days that are bank working days in both, the country/region of remittance and the Bank.

The Bank shall not be liable for any transactions not carried out due to any technical reason.

The Bank shall terminate this facility with immediate effect on occurrence of the following events:

Failure to comply with the terms and conditions herein set forth; or

An event of default under any agreement or commitment (contingent or otherwise) entered into the Bank; or

The Customer becoming the subject of bankruptcy, insolvency proceedings or proceedings of a similar nature; or

Demise of the Customer; or

Any other cause arising out of operation of law

For outward remittances - Wire funds in any of the following currencies - US Dollars (USD), British Pounds (GBP), Euro (EUR), Japanese Yen (JPY), Canadian Dollars (CAD), Australian Dollars (AUD), Hong kong Dollars (HKD), Singapore Dollars (SGD), Swiss Francs (CHF), UAE Dirhams (AED), Saudi Riyal (SAR), Swedish Krona (SEK), Danish Krone (DKK) or South African Rand (ZAR)

$$All foreign currency transactions through HSBC India are subject to applicable taxes